Repairs for Various Makes and Models of Lawn Equipment
Perry Hall Lawn Equipment offers lawn equipment repair services on a wide variety of makes and models. Don't worry—if you didn't purchase your machine here, we will still repair it. Our service techs are the best in the business. Between them all there is over 50 years of knowledge. Also, consider getting regular seasonal tune-ups for your lawn equipment before the height of the spring season to make sure you are ready to hit the ground running when the grass starts growing.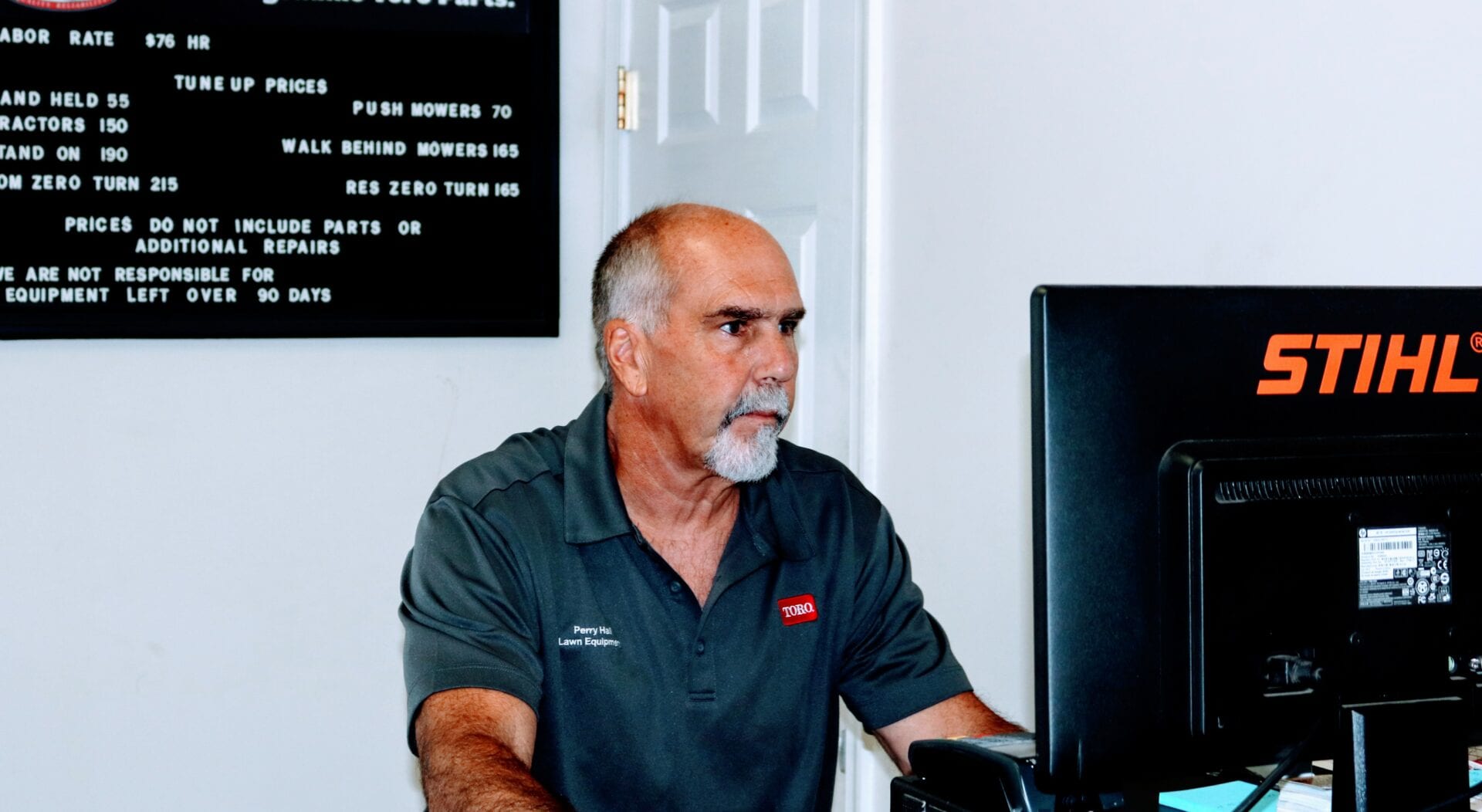 We take a 35-dollar deposit for all equipment dropped off to us and a 50-dollar deposit when we pick it up. This will cover an estimate if you choose this option. Estimates include labor costs, and if we have a good idea of what parts are needed, we'll quote you on those as well.
Depending on how old your lawn mower or other lawn equipment is, we'll tell you up front if replacing it would be more cost effective than making repairs. If we think that we can repair your equipment for a substantially lower price than the replacement cost, our team will inform you as well.
Our aim is to provide honest and dependable service. Deposits go toward the price when the equipment is repaired. If you choose not to repair your machine, then the deposit is non-refundable and will go towards the mechanic's time.
Do you need to get your equipment tuned up? Our prices are as follows:
Handheld – $55.00
Push Mowers – $70.00
Residential Walk Behind – $165.00
Commercial Walk Behind – $215.00
Tractors – $150.00
Zero Turn – $215.00